Interview at Sujhaab Chautaari
Oct 28, 2018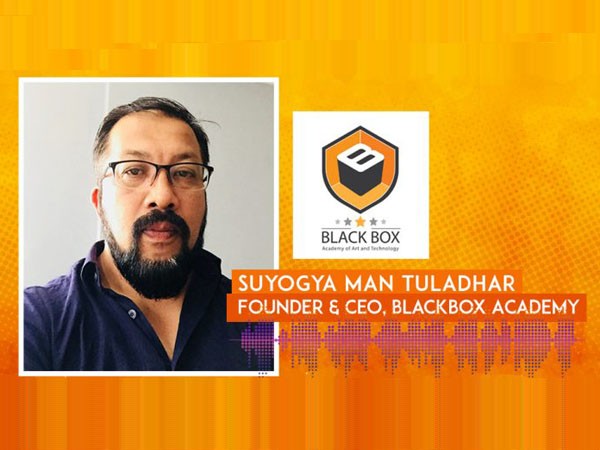 Pioneering Animation Industry in Nepal: Artist-Entrepreneur Suyogya Man Tuladhar
Suyogya Man Tuladhar is founder and CEO of Black Box Academy of Art and Technology. Black Box Academy provides Bachelor degrees and Diploma programs in Animation and Game Design.
Suyogya is one of the pioneers in establishing the modern animation industry in Nepal. He has been working in the creative industry for the last seventeen years, starting as a textile designer and then heading various technological and creative enterprises. In 2007, he partnered to set-up Incessant Rain Animation Studios, an exemplary initiative from Nepal, that worked with international studios such as Columbia Pictures, Sony, Nickelodeon, Disney TV, and Paramount Pictures. Under his leadership, his studio has done visual effects for more than 200 films.
In this podcast interview, we talk to Suyogya Man Tuladhar about his journey into animation industry of Nepal and about the animation industry itself, as he is one of the pioneering veterans in the field. He shares that he started BlackBox Academy after he identified the need for an academic institution for animation since we, as a nation, lack qualified animation professionals. Lack of critical mass of professionals limits our possibilities regarding what we can do as an individual studio and what we can do as a national industry. He gives examples of India, Philippines, and Vietnam and emphasizes how entrepreneurs and government need to understand the potential of the animation industry. Though having successfully led various ventures, his ultimate dream is to see Nepali animation industry delivering world-class original projects. Both an entrepreneur and artist at heart, he is optimistic and believes that we have all the necessary ingredients to realize that dream. Nepal is a youth-centric country and we have diverse cultures rich with stories told to us by our grandparents through generations. He wants to dedicate himself in creating this ecosystem where our youth can animate our own stories.